Engaging Latinx Art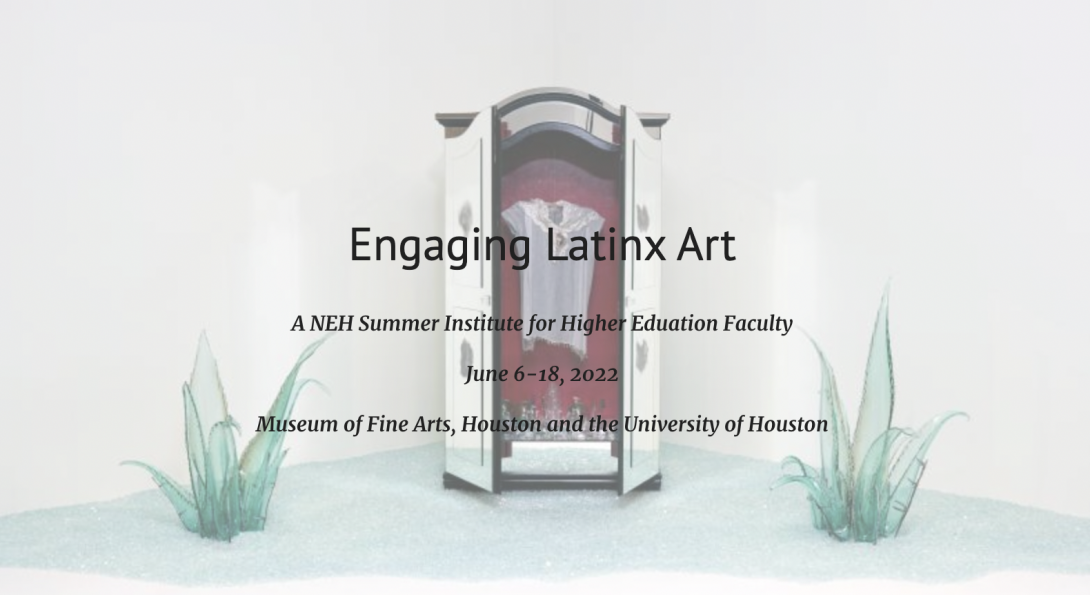 NEH Summer Institute for Higher-Education Faculty Application Deadline: March 1
The National Endowment for the Humanities (NEH) Summer Institute for Higher-Education Faculty takes place June 6–18 at the Museum of Fine Arts, Houston, and the University of Houston
Organized by the Museum's International Center for the Arts of the Americas (ICAA) and the University of Houston, this two-week institute allows 25 participants to study a humanities topic with a team of experienced scholars through intensive lectures; presentations; hands-on research; and informal discussion. Project leaders and participants mutually explore connections between scholarship and teaching, and time is provided for work on individual or collaborative projects.
The institute focuses on the ascendancy of the cultural and artistic movement known as "Latinx" art. It introduces participants to the history of Latinx art through readings, documents, lectures—and perhaps most important—work in the MFAH collections. The institute proposes to break new ground by including Latinx art at the center of the discussion on the history and criticism of art-making in the United States and globally.
Depending on public health guidelines related to COVID-19, plans for a residential offering are subject to change. To learn more and apply online, go here. Applications are due by March 1, 2022.